Nuremberg, March 22, 2022 – "brand eins" and "Statista" announce this year's ranking for "Best Consultant 2022". MID GmbH excelled in the consultancy areas of digitalization and data analytics/big data.
IT Consultancy with Methods & Tools
The consultancy fields which won the competition are directly reflected in MID's portfolio from Business Process Management, Data Management and Enterprise Architecture Management. "It's great that we managed to win in these trend-setting consultancy areas and are recognized as one of the top contact partners, consultants and implementers. We're sure that being able to provide the suitable tool, whether it be Bpanda, Smartfacts or Innovator, our consultancy services and training options all played a key role" explains Dr. Martin Müller, managing director for MID GmbH. MID's approach is built on much more than simply consultancy services. Dr. Martin Müller clarifies the company's success stating "It is our mission to provide our customers with the means for sustainable transformation. As well as providing IT consultancy, we also have the tools required at hand and can provide training for the methods required".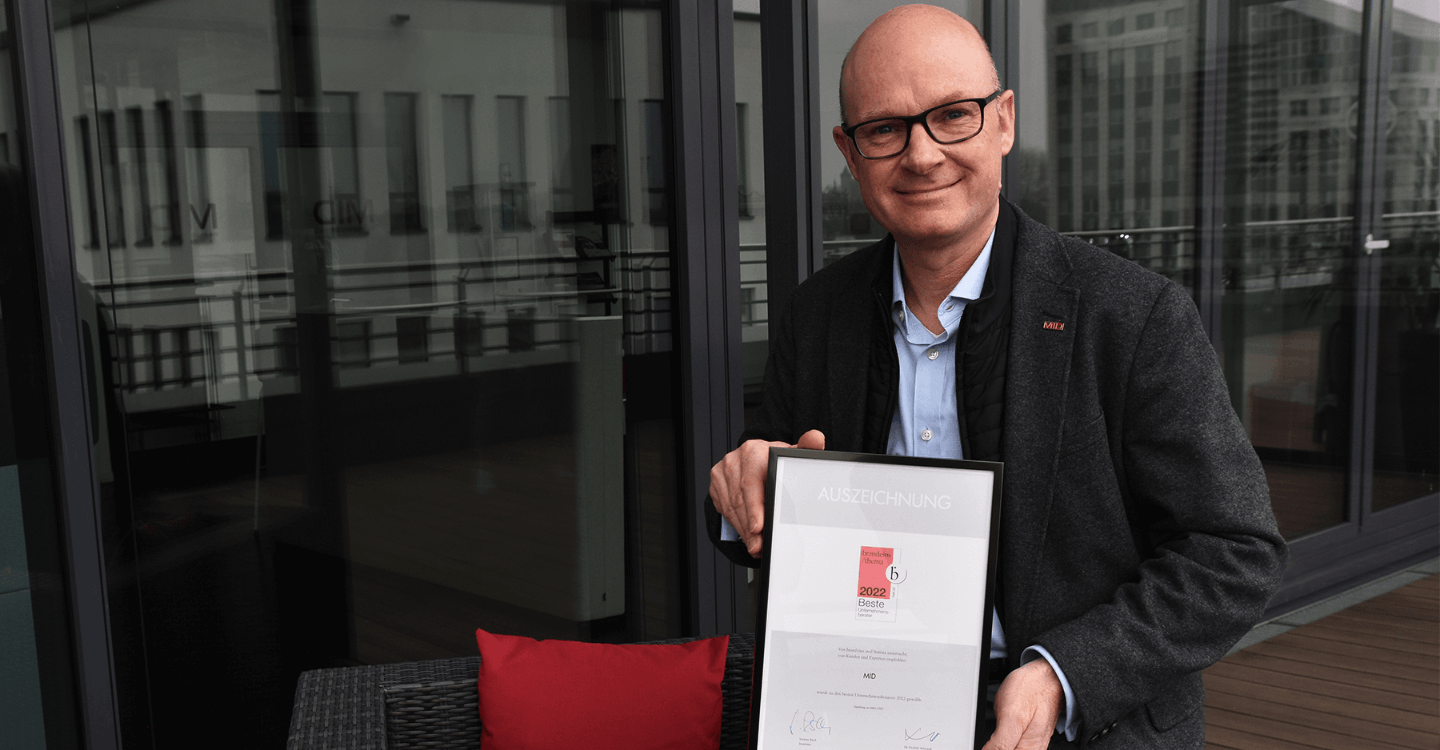 This holistic approach is the company's reason for success, allowing it to champion the ever-growing consultancy market. This outstanding caliber has been proven yet again. The magazine has once again listed MID GmbH among the best consultants for the fourth time running. "This renewed nomination is hugely significant for us. It shows that our high quality standards and passion shown by our consultants achieve measurable success", affirms Dr. Martin Müller. "The motivation of each and every one of our employees is testimony to the fact that we have once again won this award; they are a true inspiration with their never waning motivation and innovative ideas. It's great that all this hard work is recognized in this award.".
How were the Best Consultants 2022 Determined?