Get to Grips with the Complexities of your Company
Companies are constantly faced with new technologies, market demands and changing competitive structures. You need to know in detail the ins and outs of your company so that you can take appropriate measures in good time when dealing with your digital transformation strategy. Transparency of your assets, capabilities, applications, data and services provides you with an efficient enterprise architecture management. EAM is the perfect tool for linking all your company information across all business layers and for providing the foundation for actively controlling the direction in which your company moves.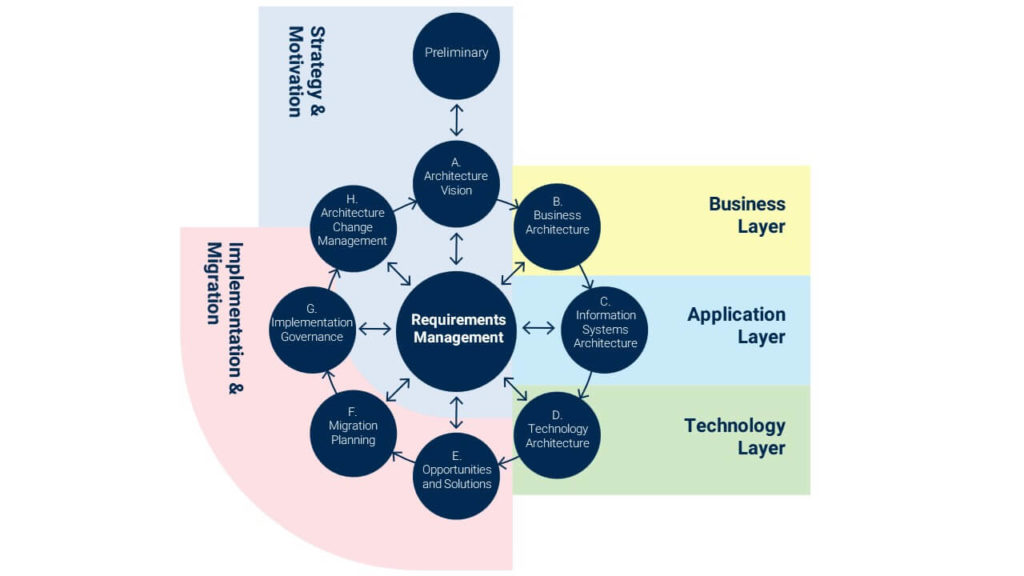 Control your Company with EAM
Your company is constantly thrown new challenges. Many of these can be anticipated and planned for, but others are unexpected and require quick reaction times. Essentially what you want is for your company to be ready to act and to always be on top of the complexities faced within your company. The way you act when it comes to the following three aspects is paramount for active control of your company.
Start Using EAM in your Company
Have you decided to build on your enterprise architecture management? MID has a comprehensive range of services to help you achieve this. Our experienced EAM consultants will support you in answering any questions you may have and help you to implement and roll out an EAM concept. We will also assist with any optimization projects you may require. Innovator and Bpanda are two of our powerful tools which you can use when implementing your EAM strategy. Our offer also includes the services available from our homegrown academy. Our IT trainers will show you how to use our tools, as well as provide you with the necessary EAM basics for your project.
Support when Implementing Architecture Management
Profit from our years of experience and approach tailored towards your specifications when implementing EAM. As EAM experts, we will help you to untap hidden potentials in your company. Interviews, workshops and moderation will enable to perfect flow of information between all concerned and bring governance processes to life. You will also receive a toolbox for further developing your EAM concept. The wishes and requirements of your stakeholders will be the main priority. We will work together to determine the scope of your EAM and develop the necessary services for the underlying meta model. We will also help you to select the perfect EAM tools for you.
Efficient Optimization of your Enterprise Architecture
Have you already got an active enterprise architecture and a well thought out EAM concept but want to improve your approaches? No problem! We will support you analyzing your existing enterprise architecture. We can untap your optimization potential, identify aims and lay the foundations for your future strategies.
We will work together to optimize your EAM Capability
Rolling out or further developing an enterprise architecture management faces you with constant challenges which can hamper your EAM project or cause it to fail completely. To stop this happening, we'll provide training and coaching to clearly define your individual company-specific goals and scopes. We will explain processes, roles and responsibilities and ensure acceptance within your company. We will give you the tools you need to bring your enterprise architecture management to life in your company.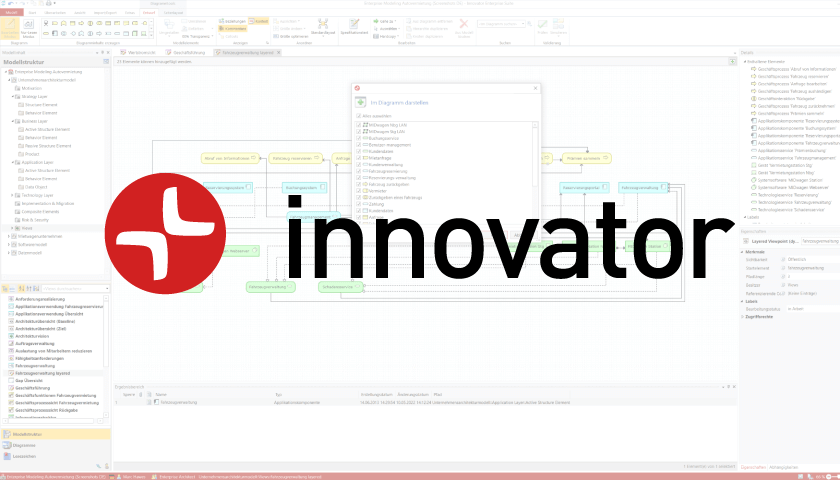 Innovator for Enterprise Architects
Do you want complete traceability, from your company goals right the way through to application implementation? Do you want to speed up company-critical decisions? Then use Innovator for transparent modeling and optimization of your enterprise architecture using ArchiMate®. Map your assets and link them with your TOGAF® framework using relationships. Get a comprehensive view of all levels within your company and use analyses to enable you to recognize untapped potential.
BPM and EAM Rolled into one in Bpanda
Bpanda is the perfect tool for collaborative process management. With just a few simple clicks, you can make your processes available to everyone in the company so that they can read, review and actively run through them. Use our Connector to link Bpanda with Innovator, allowing you to import processes, process maps and other elements from Innovator into Bpanda. We are currently busy working on Bpanda's EAM capabilities. You will shortly be able to create applications in Bpanda and store them on processes.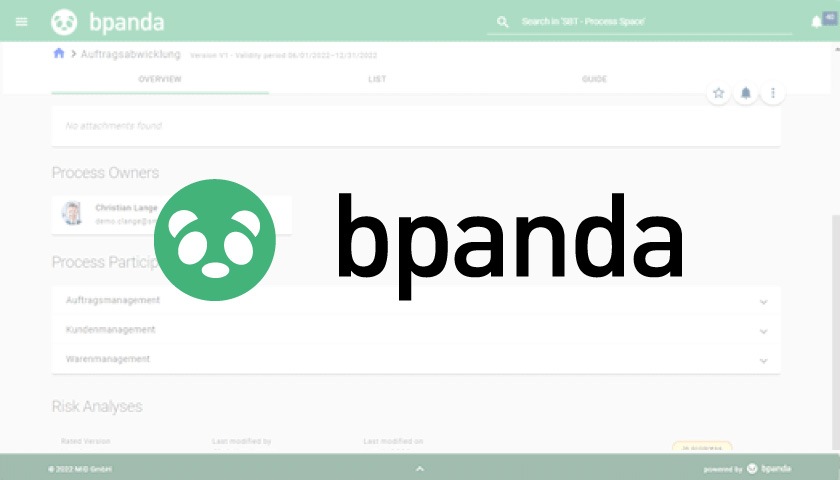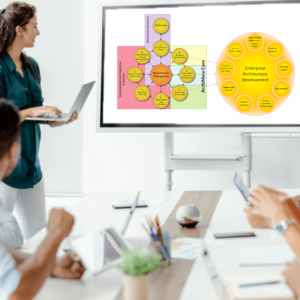 Introduction into Enterprise Architecture with ArchiMate® 3
This method training will teach you the basics of the enterprise architecture methodology, including TOGAF® and ArchiMate® notation. Our experienced trainers will show you how to present your enterprise architecture information in a transparent and easy to understand way. The two day course takes place either in our training rooms in Nuremberg, at your company or online.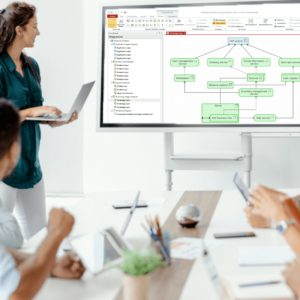 Enterprise Architectures in Innovator 15
This tool training will teach you how to model your enterprise architecture with ArchiMate® in Innovator and how to link it with existing model content. You will also learn which analyses Innovator has to offer and how to start them. The 1 day course is available both as an eTraining via our eLearning platform and as an interactive training with one of our trainers.
Do you want to know more about enterprise architecture management, ArchiMate® and tool-supported implementation of EAM? Then check out our exciting blog entries, success stories and posters all to do with this topic.
These Companies put their Trust in MID