Individual Requirements Require Individual Solutions
The pressure to digitalize your own processes can be particularly felt in the public sector. Focus is on the simplest way to carry out processes and on high acceptance. Members of the public expect digitalization but also require personal advice and support. This means that flows and services need to be rethought and technologies required must be geared towards the future and their users. The only way to cover all often unique application scenarios in the public sector is to use software solutions, methods and integrated support all the way through to solution implementation.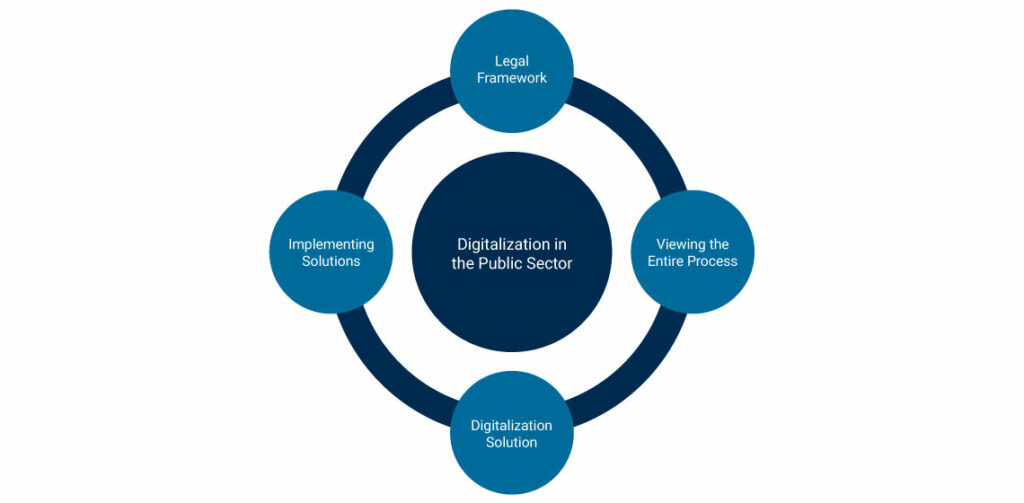 New concepts and an immense internal culture change are what is required; whether it be for a CIO agenda, IT architectures or integration of processes. Laws and regulatory requirements are always changing and developing, both at a national and international level. Process requirements and supporting software solutions need these as their foundations.
We Provide the Following Support
MID can either provide services for developing individual software for the public sector independently on its own or in a broader context within the framework of RVSE Mittelstandsallianz. The RVSE Mittelstandsallianz GmbH & Co. OHG is an independently operating company which works in cooperation with the company MID GmbH; Senacor Technologies AG, QualityMinds GmbH and imbus AG they strive to provide public sector employers with the comprehensive services they require for digitalization, IT transformation and individual development of their software. RVSE Mittelstandsallianz's constellation allows comprehensive support and implementation of IT projects, no matter what size. We provide a high level of competency and specialization across all areas.
Our exciting webinars, blog entries and whitepapers give you a greater insight into the areas of requirements engineering, agile methods and project management. Find out more for free.
These Companies put their Trust in MID