Requirements Engineering – That Extra Something
The motto at this year's REConf® was "RE – That Extra Something". A soup without salt does not taste good. At least it would not satisfy you. But the soup should taste good, its flavours should excite you and ideally you would like more. Requirements Engineering ensures that we have a language for communicating our desires and expectations. The good taste, the trust in quality, innovation and involvement of many people – and ultimately, coherent flavours in hardware & software development – come through sustainable RE. Visitors could listen to many talks, inspiring key notes, informative workshops and an interesting exhibition.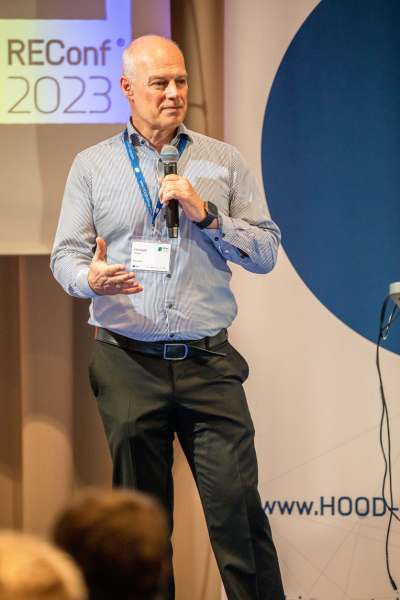 Exciting Lectures about Cross Domain Configuration Management and Communication in Agile Product Development Projects
Christoph Bergner, managing director Switzerland, Ed Gentry, product owner Smartfacts and Carsten Wehner, head of Sales & Marketing, welcomed visitors from a wide variety of industries to our stand and had many interesting discussions with them. Visitors were also impressed with both lectures. Christoph Bergner's lecture entitled "Cross Domain Configuration Management – the Basis for Information Management in Engineering" showed how a "best-of-breed" approach can look like when using tools from various different providers. He used a live demo to present the conceptual solution and architecture, as well as showing how to directly access traceability information from evaluation tools and how to maintain these. Senior consultant, Naranbileg Ganbold, discussed communication challenges she has faced in various project environments in her talk "Don't Let too Many Cooks Spoil Communication – What Award-Winning Cuisine can Teach you about IT Projects". She presented the steps she took to ensure efficient and results-driven coordination.
As always, it was a really well organised REConf®. We were happy to be part of this year's event anniversary and to talk to many familiar faces, but also some new ones, and thus expand our network.
Carsten Wehner, Head of Sales & Marketing