Competent Solution Approaches for RE Challenges
Efficient Requirements Engineering is the basis for a successful project and an important part of product development within a company. Model-based approaches, agile approaches and extensive burden of proof are some of the challenges faced with Requirements Engineering. The Requirements Engineering symposium in Berlin saw experts present solution approaches and success stories on how they deal with such challenges. Everything to do with modified requirements for processes, methods and IT tools, as well as upcoming tasks was also discussed.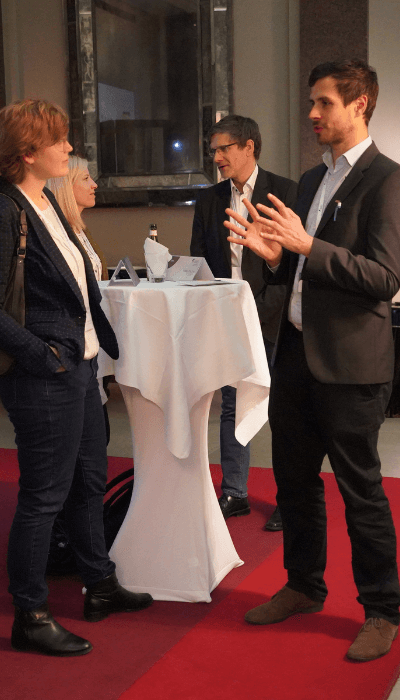 MID held the Talk "RE meets Agile"
Collaboration between users, departments and development teams is a decisive factor when it comes to successful development projects. It is important that all departments are taken into consideration when carrying out a process; both business processes and technical challenges must be taken into consideration.
Kirsten Krischke and Daniel Creutzburg used practice examples to show how product vision can be refined across various levels of abstraction and departments and how this can then be used to derive a road map. Various methods, such as Domain Driven Design, user story mapping or magic estimation can be employed to allow users, departments and IT to collaborate together to tackle their common goals.
Feedback loops after each iteration can be used to put the newfound knowledge back into the product. Rolling planning enables forecasts to be customized and to be shared with sponsors within good time, This primarily helps those involved in projects to follow the plan across all departments and contribute towards the product vision as a team.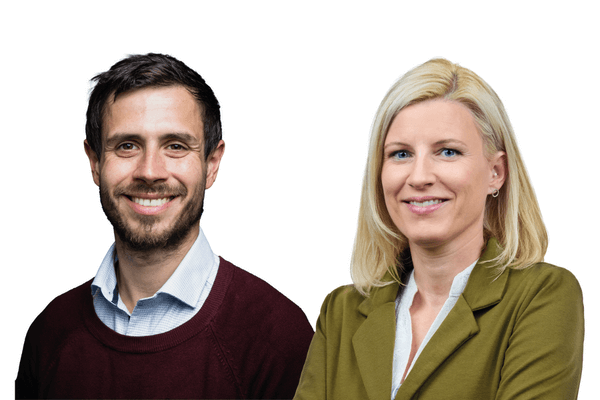 We were very happy to be part of this year's event. We thought the event was very successful and were happy to come together once again in a superb and historic location to chat with like-minded individuals and do some networking.
Kirsten Krischke, Managing Consultant &
Daniel Creutzburg, Senior Consultant