Agility and Modeling United
This year's Americas Conference on Information Systems (AMCIS) 2022 Had the motto "Innovative Research Informing Practice" and was jam-packed with interesting talks from the world of research, particularly geared towards practical topics. These topics spanned the areas of modeling languages and modeling techniques, right the way through to digital transformation and innovation, also touching on agile methods, enterprise systems and data management.
The speakers highlighted the important role modeling languages, methods and tools play in the area of information systems. Current research suggests that conceptual modeling will play a large role in the future, alongside artificial intelligence, machine learning, business intelligence, analytics, cyber security and cloud computing.
Numerous companies were also present to show the possible potential their agile work ethics could have on companies. They demonstrated the key important features which play a role with customers, partners and market trends, including the expansion of agile values, principles and methods within companies, right the way through to software development and IT, strategic agility and strategic measures, planning and governance processes. This shows how important and influential embodied agility has become. These potentials lead to organizational changes, which have a significant impact on potential across all levels of the company, from individual employees and teams, right the way through to the company as a whole. One thing is clear: agility is significant throughout the company.
MID Presents Measures and Factors for Reducing Technostress for Employees
MID was represented in two talks at this year's AMCIS 2022: "How Companies can Reduce Technostress among Employees" and "Reducing Technostress: The Role of the Digital Mindset". MID consultant, Maximilian Valta, used the opportunity to explain to the listeners how companies can reduce technostress for their employees and how a digital mindset can help reduce this stress. The listeners very much enjoyed these topics and during talks after the speeches, we were able to determine that numerous companies realize the role they have to play in reducing technostress for their employees and are working towards effective solutions.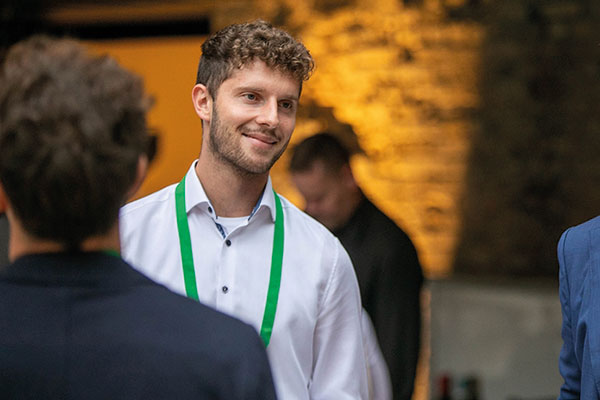 The AMCIS is renowned for tackling current issues in the area of 'Information Systems'. I had a great time chatting to the visitors and discussing all the numerous topics which revolve around digital transformation.
Maximilian Valta, Consultant