Nuremberg, May 8, 2020 – Digital course offers with live trainers, as well as new eTrainings round off MID Academy's training offers. Profit from a 20% discount on all eLearning offers until the end of May.
MID Academy has added to its training portfolio, providing classroom training both in digital form and as a web training. The new web training complement the previous eLearning options "eTraining" and "Blended Learning". They cover all course topics provided by the MID Academy, spanning from business process modeling (BPM), process modeling with BPMN 2.0 and DMN, right the way through to enterprise architecture management (EAM), tool training for Bpanda and Innovator and much much more.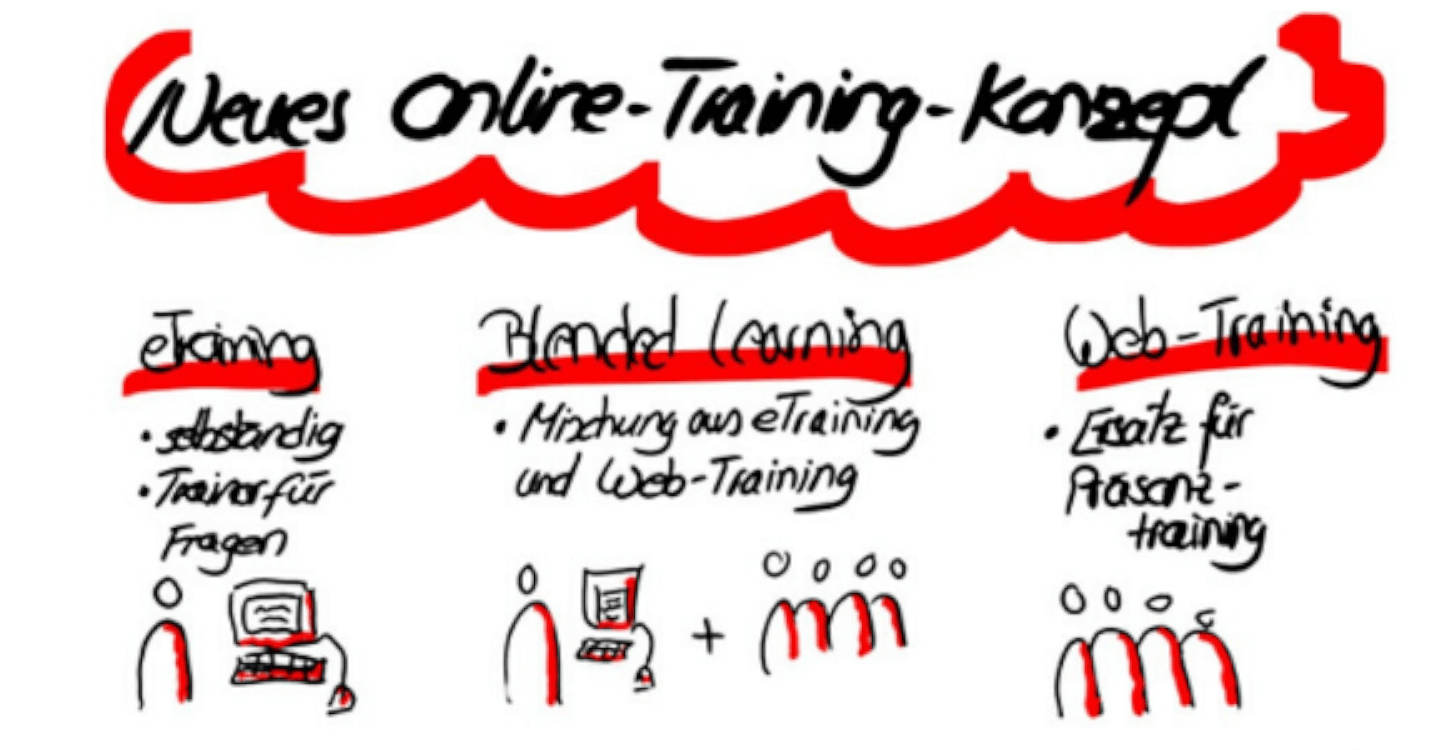 Web Training in the Virtual Classroom
Unlike with classroom training that takes place either at the customer's place of work or in MID GmbH's training rooms, web trainings are only offered online. Participants are provided with a virtual learning environment which can be used on all common collaboration tools (e.g. Teams, Webex, Skype). Training takes place in a virtual classroom. The live trainer holds an interactive session using live flipcharts. Participants can also access more detailed material on MID Academy's eLearning platform.
Depending on the scope of the training, a web training may take place over various online sessions. Two online sessions are normally held per day; one in the morning and one in the afternoon. Participants can use the time between the two sessions to ask the trainer any questions they may have. Web trainings have a maximum of five participants to allow for individual coaching. The new web trainings will temporarily replace all classroom training to enable training to take place at a high level while not being tied down to a set location.
Years of eLearning Experience Pays
The MID Academy has been providing digital training alongside its classroom training for more than five years now. "Things are moving ever more in the direction of eTraining and other digital formats. This is why we have decided to extend our eTraining and blended learning courses even further in 2020" affirmed Thomas Henninger, MID Academy director with regard to the extended digital direction the training portfolio has taken. eTrainings are now available for both MID tools, Innovator and Bpanda, as well as further training options for business process management and BPMN.
You can find more information about the MID Academy's new web trainings and eLearning offers here.